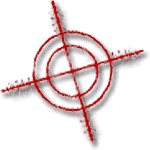 CONGRATULATIONS! IT APPEARS YOU'VE CORRECTLY INSTALLED THE HONEY POT SCRIPT!
To activate this Honey Pot for www.lostserver.com at this web location, click the ACTIVATE link below.
Before you click the link it is important that you are happy with this location. We only allow one honey pot page per domain. Once you activate this Honey Pot, you will have to restart the Create Honey Pot process to change the page location. You may change page locations at any time.
ACTIVATE LINK: ACTIVATE
Please note: after you click the ACTIVATE link we will read the referral URL passed back to our site in order to determine the location of your Honey Pot. (Please make sure your browser is reporting referrals properly.) Our verification spider will then immediately visit the Honey Pot in order to check that it is correctly installed. Two things can go wrong. If your browser uses cloaking software to hide your referring URL, or if your server blocks non-standard visitors, the activation will fail. If either of these cases apply to you, before clicking the ACTIVATE link turn off any browser cloaking software and temporarily open your site to visitors. So you know what it is when you see it in your logs, our spider uses the following useragent:
PHPot Verispider v0.1 - http://www.projecthoneypot.org/ - #RANDOM_STUFF#